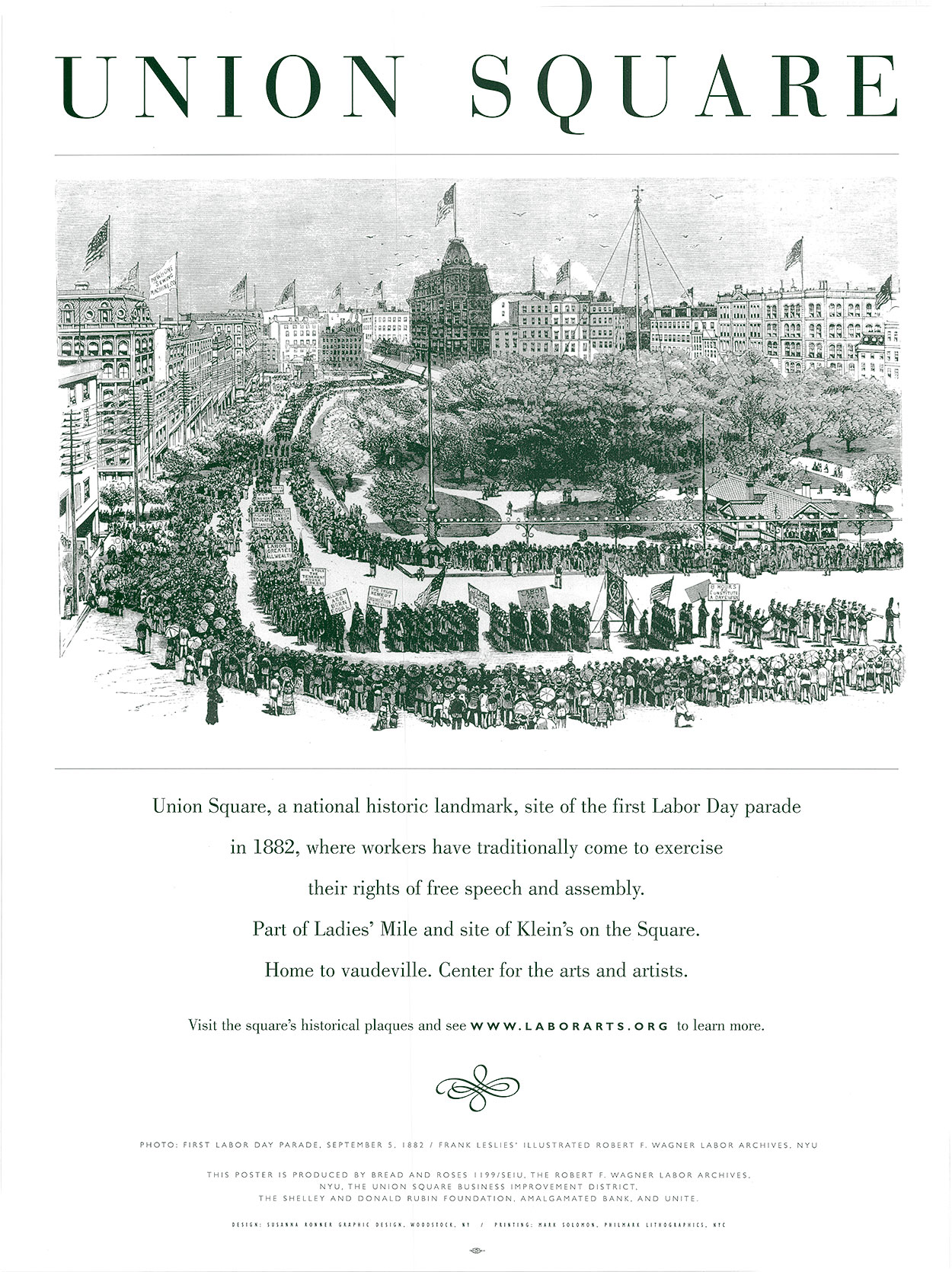 A LaborArts poster celebrating the 2002 installation of six historic plaques in Union Square. (Mouse over image to see detail.)
Union Square
In 1997 Bernhardt spearheaded a successful campaign to have the National Park Service declare Union Square Park a National Landmark, in recognition of the site's importance for over 150 years as a public space for labor. The designation plaque, located in the plaza at the south end of the square, reads:
This site possesses national significance in commemorating the history of the United States of America.
Here workers exercised their rights to free speech and assembly and on September 5, 1882, observed the first Labor Day.
A celebration of this historic designation—including a reenactment of the first Labor Day parade, written and produced by Dorothy Fennell—was held in September 1999.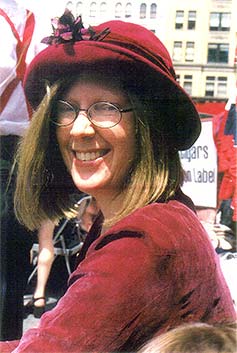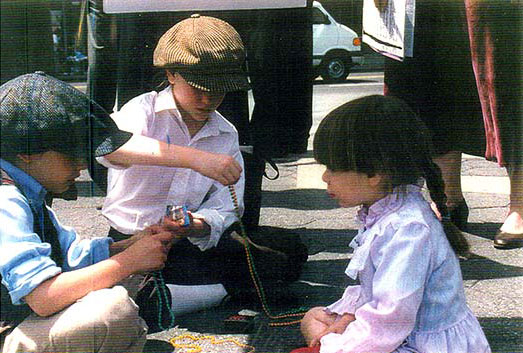 ---