have you taken your... personality test?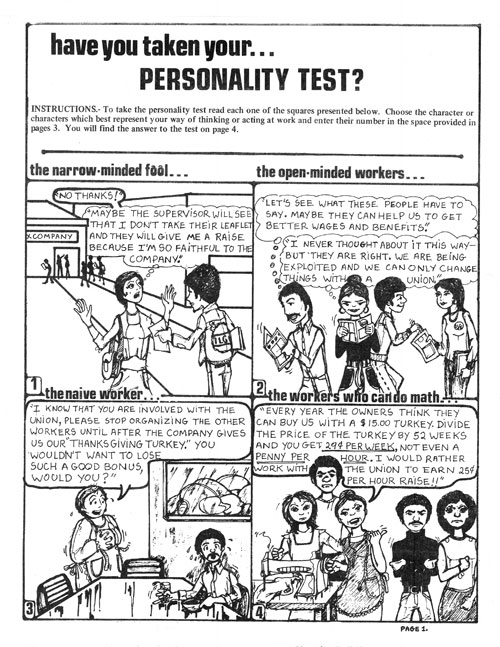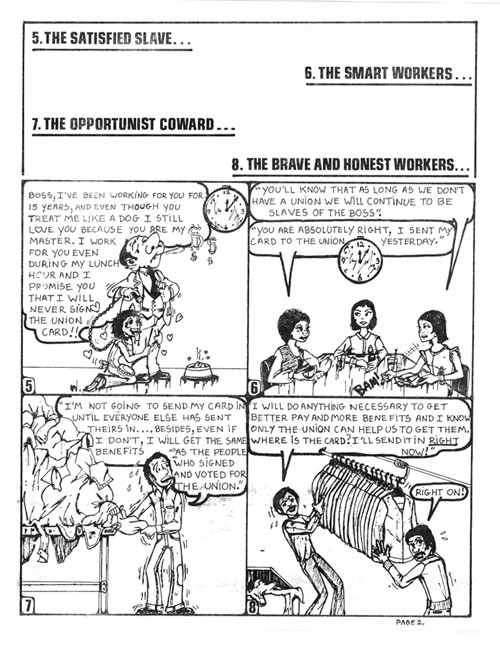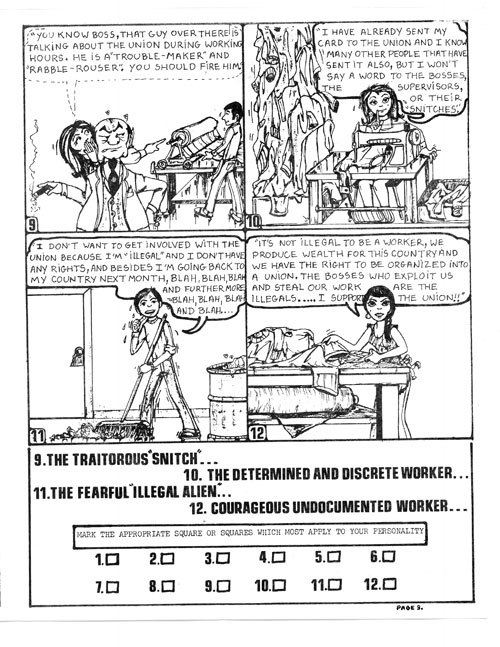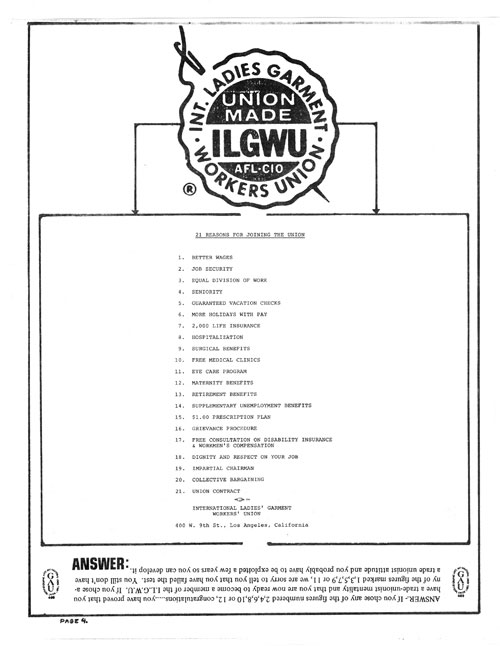 ¿ha tomado usted la...prueba de personalidad?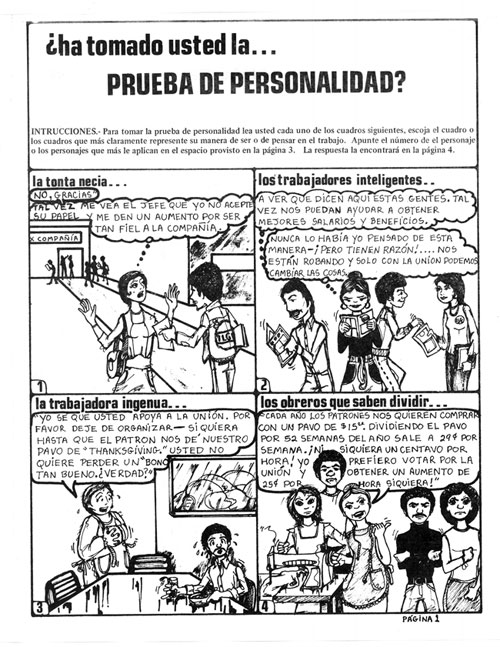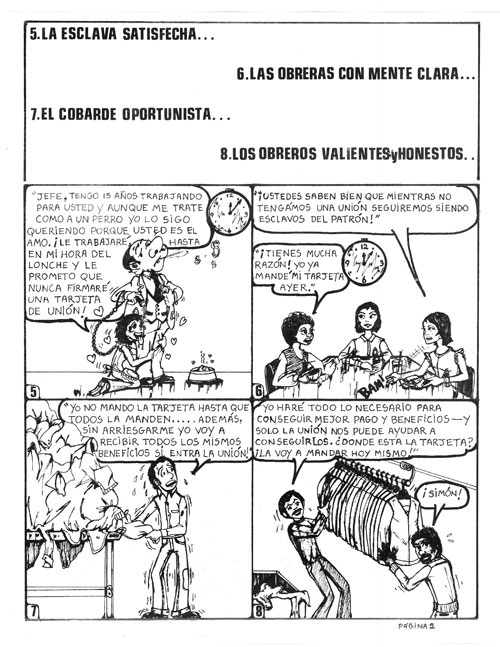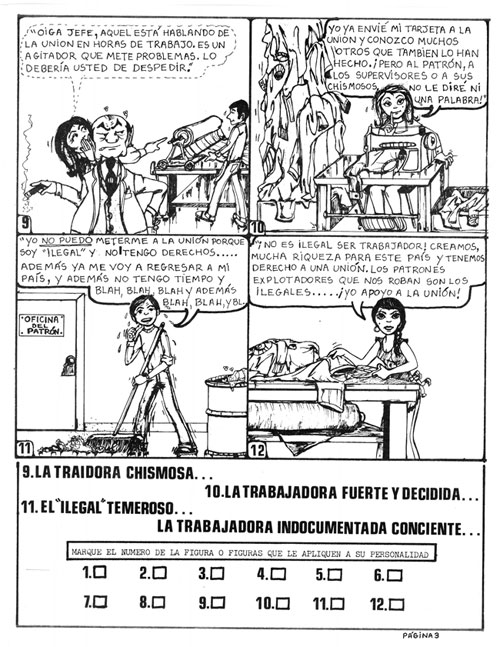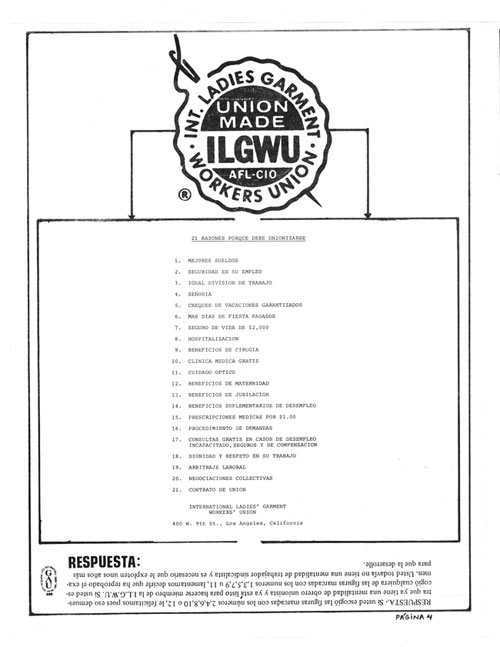 Private collection.
Flyer in Spanish and Englsih with drawings by Alex Pendleton, circa 1978
The four page flyer compares the "narrow-minded fool" who trusts that the supervisor will give her a raise for being faithful and not taking a union laflet, with the "open-minded workers" who want to see if the union organizers can help them get better wages and benefits.