Leafletting non-union shops, 1984.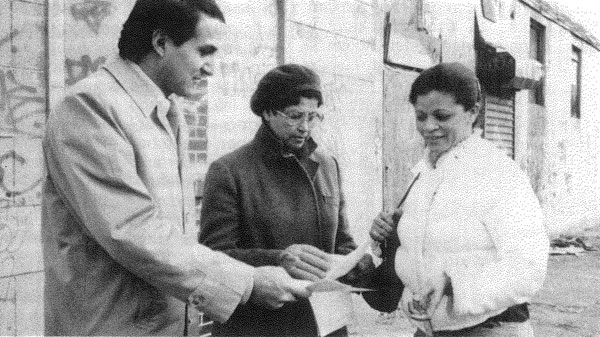 ILGWU Local 155 Knitgoods Workers' Voice, Spring 1984.
Day to day organizing is perhaps the most arduous and also the most important job of a union, and it is also the one with the skimpiest photographic record. This image from the newsletter of ILGWU Local 155 is a rare exception. The caption reads: "Leafletting non-union shops -- Organizers Marcello Coronel (from left) and Romanita Guzman explain union standards to a garment operator as part of annual leaflet distribution to more than 100 unorganized shops."