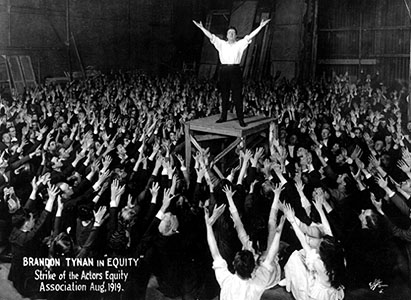 (August 1919, Robert F. Wagner Labor Archives, Actors Equity Collection.)
Actors Equity strike of 1919, re-created during the strike at the Lexington Avenue Opera House.
Often called the "revolt of the actors," the 1919 strike established the newly formed actors' union as a force in the American theater. Actors' Equity produced shows to raise money for the strike fund.