White Goods Workers' Union Local 62, ILGWU
Red silk with gold fringe, tassels, borders, and designs at top and bottom, with lettering indicating the affiliation with the A.F. of L., and the date and place the local was organized: March 3, 1909, New York.
The central logo shows a union label with the words—Issued by authority of International Ladies' Garment Workers Union, General Executive Board, Union Made—and an image of an eagle atop the two hands shaking—one hand showing a men's coat sleeve and the other a women's coat sleeve.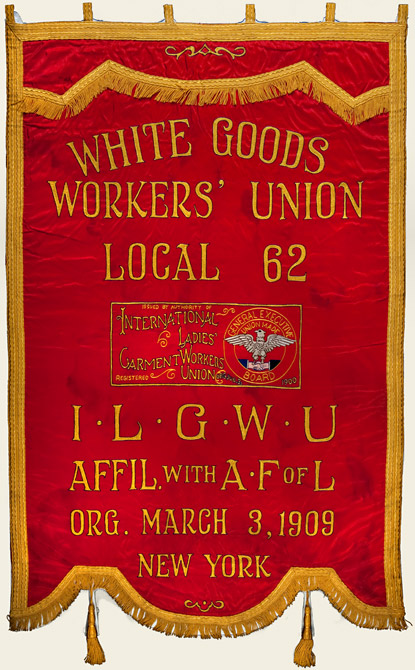 silk
59″ x 38″
circa mid 1920s–early 1940s
Political Division, National Museum of American History, Smithsonian
---
---