United Shoe Workers of America Joint Council 13
Blue cloth with gold lettering, borders and fringe. A band across the bottom (possibly added later) reads: A.F.L C.I.O.
The shoe workers were an old AF of L local, which moved into the CIO in 1937, and in 1979 merged with the Amalgamated Clothing and Textile Workers Union.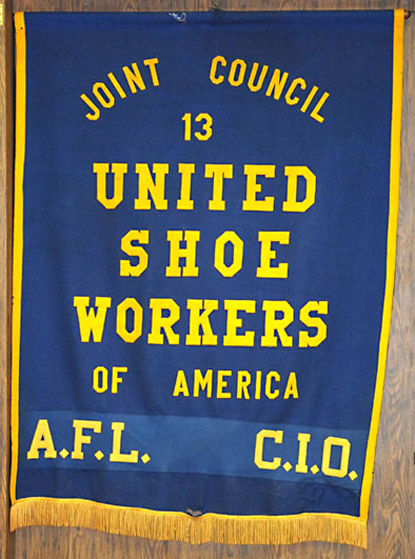 cloth
Amalgamated Clothing and Textile Workers Union
---
---