Red cloth with gold lettering, fringe and tassels, the center logo reads: ACWA Amalgamated Clothing Workers of America Affiliated A.F.L.–C.I.O.
The pants-makers are one of the oldest locals in the union, though this banner is of more recent vintage, as evidenced by the materials, the lettering, and the reference to the AFL-CIO, which was formed in 1955.
The existence of numerous locals representing workers who made very specific articles of clothing harks back to the era when the garment industry employed nearly twice the number of people than any other single industry in New York City.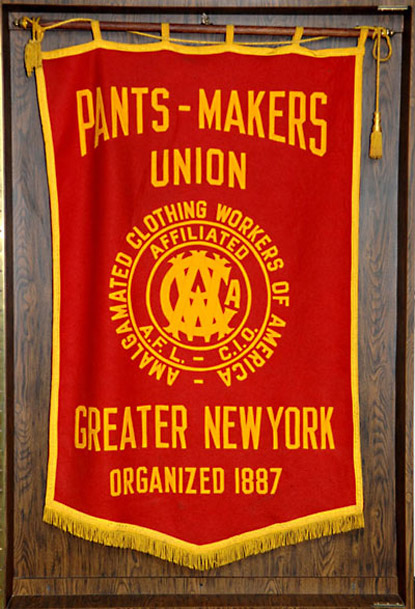 wool felt and synthetic cloth
46″ x 32″
circa 1950s–1970s
Kheel Center, Cornell University
---