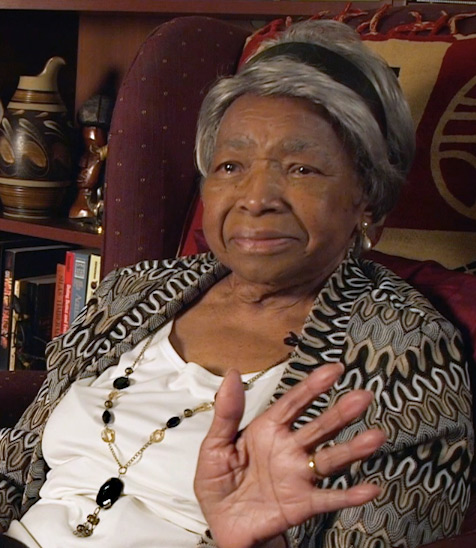 ‣

Introduction

By Michelle Materre, Associate Professor of Media Studies and Film, The New School and Curator/Founder, Creatively Speaking Film Series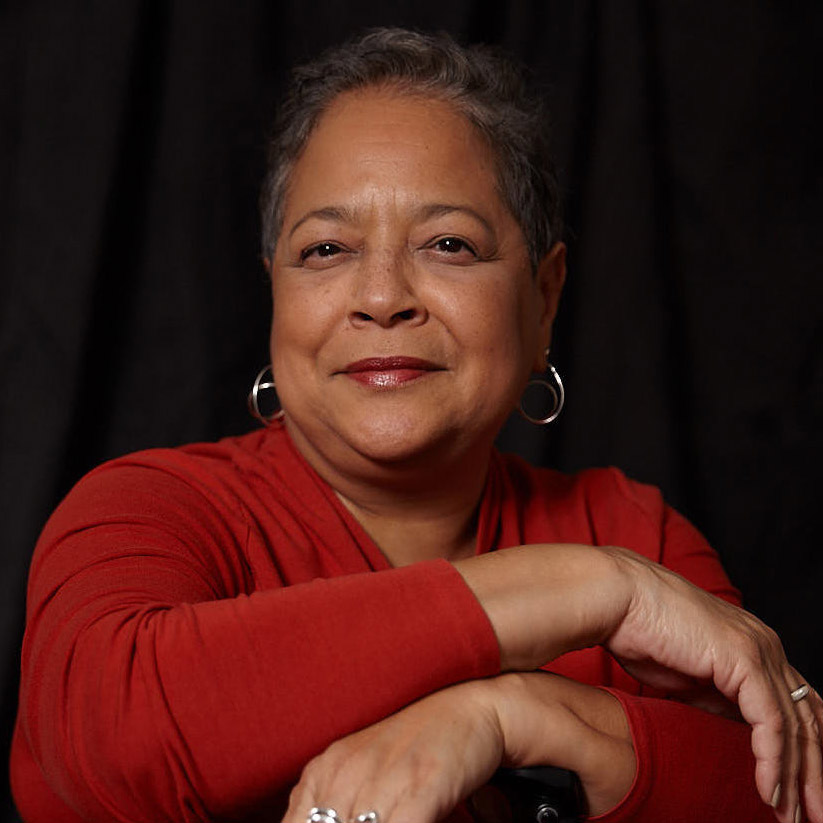 When Madeline Anderson began making films in the 1950s only white men made films. This trailblazing African American woman knew since high school that she wanted to be a filmmaker. As an avid filmgoer from Lancaster, Pennsylvania, she grew weary of seeing her people depicted as "savages" in Tarzan movies or "lazy and shiftless" servants in other Hollywood films. She wanted to show another side of Black history, and make films about the achievements of contemporary Black Americans. In her first film as a director, "Integration Report 1" in 1960, she documented events that led up to the "March on Washington" in 1963, making her one of the first black women to make a documentary film. She then went on to produce "I Am Somebody" in 1969, the first half-hour documentary directed by an African-American to be broadcast on television as a union card holding member, female director and editor, wife and mother of four. She then went on to be the first female supervising editor of the film department for Children's Television Workshop and then executive produce "The Infinity Factory."
When I asked Madeline about how she came to make "I Am Somebody," here's what she had to say:
"When I first heard about the women in going on strike in Charleston, … I wanted to be at the forefront of a story about women in the struggle for change. I went to Local 1199 because they had a record of making films, and they were very enthusiastic about making this film. It was the first time in all my years of filmmaking that I had enough money and enough time, almost, to get a film made from the beginning. Two weeks after finishing the film, I had my fourth child. And the story of these women was my story."
Madeline Anderson has been a groundbreaking leader for us all. We're happy to honor her with this year's Clara Lemlich Awards.
‣

Acceptance

When I directed my first film, Integration Report I, in 1959, I was credited at that time to be the first African American woman born in the United States to make a 20-minute 16 mm. black and white sync sound film. I was born in 1927, and I grew up under the clouds of The Great Depression of 1929, World War II, and the aggravation of racism and poverty in my hometown of Lancaster, PA.

My parents were young farm workers, who migrated from Virginia and North Carolina. Although they had little education, they were able to find work. My mother worked as a domestic all of her life with the exception of two years when she worked in a factory during the war effort. My father worked in a stone quarry and became a skilled worker. I imitated their work ethic and went to work at twelve, in the kitchen of one of my classmates.

My favorite things to do in my spare time were reading and going to the movies. I tagged along with my older brother and we went to the movies every Saturday. The movies that we saw—Westerns, Garden of the Apes, Flash Gordon, and so on—the Black people in these films and later on in others were depicted as grown Black men and women, ignorant, childlike, and also, always comical. Children are smart. You recognize racism when you see it, and although you can't put a name to it, it still hurts. That's how I felt when I understood the message. I began to dream of changing the images about Black people and making films about smart people like Harriet Tubman and George Washington Carver.

The National Association for the Advancement of Colored People in Lancaster at that time encouraged teenagers to participate by making signs for demonstrations. One day when I was fourteen, instead of submitting my sign, I joined the picket line. That was the beginning of my activist life. So you see I was an activist before I became a filmmaker.

By the time that I graduated from high school in 1945 I had decided to become a filmmaker. My films would be about real people in real time in the struggle for equality. The purpose of the films would not only be to change the image of Black people, but my hope was that my films would both educate and activate Black people to stay in the struggle. It was almost an impossible dream, but I have been blessed to have made a small contribution.
‣

Bio

Pioneering filmmaker and television producer Madeline Anderson is often credited as being the first black woman to produce and direct a televised documentary film, the first black woman to produce and direct a syndicated TV series, the first black employee at New York-based public television station National Educational Television (WNET), and one of the first black women to join the film editor's union.

Anderson went on to become the in-house producer and director for Sesame Street and The Electric Company for the Children's Television Workshop. During the early 1970s, she also helped create what would become WHUT-TV at Howard University, the country's first, and only, black-owned public television station. Anderson was critical of Hollywood and preferred to work outside of that system.

Anderson's credits also include: Assistant director/assistant editor of The Cool World (1964); producer/director of Malcolm X: Nationalist or Humanist? (1967); producer/director/editor/writer of I Am Somebody (1970); producer/director/editor of The Walls Came Tumbling Down (1975); executive producer of the series The Infinity Factory (1978); and senior producer/writer of the series Al Manahil (1987).

As a child growing up in Lancaster in the 1930s, Madeline Anderson loved going to the movies.

But she was appalled at the way African Americans were portrayed.

"They were always conquered. They were always dumber than everybody else," she said. "I wanted to dispel that myth about us."

And that's just what she did, becoming a filmmaker and television producer who challenged stereotypes and broke down barriers.

A resident of Brooklyn, Anderson recently returned to her hometown of Lancaster Pennsylvania to participate in an oral history project. She recalled living in what she described as "the worst housing in Lancaster": Barney Google Row, an infamous clump of shabby three-room houses in the unpaved 700 block of Southeast Avenue. In those days she was Madeline Whedbee. She had two brothers and two sisters. "We were poor," she said, "but we weren't downtrodden."

Lancaster was as segregated as a southern city at the time, Anderson has said, but its schools weren't because there weren't enough black children for a separate school. Anderson was a good student, and after graduating from McCaskey High School in 1945, she enrolled in what was then Millersville State Teacher's College. She was the second black person admitted there. But after a year she left, driven out by taunting and bullying.

White male students would follow her around and ridicule her, and once even threw things at her, she said. She became afraid they would attack her physically. She traveled to New York, where she attended New York University, earning a psychology degree. While she was a student, renowned documentary film pioneer Richard Leacock and his wife hired her as a live-in babysitter. Anderson became a member of Leacock's circle of colleagues and sat in on their discussions. She learned how to produce, edit and direct, experience she put to work on "Integration Report 1."

In 1970, she released "I Am Somebody," about a group of black nurses in Charleston, South Carolina fighting to organize a union. It was a cause dear to her heart: She and her black colleagues had battled to join unions in the film industry. That struggle, ultimately successful, is an important aspect of her first documentary's historical significance, she said.

In the 1970s, she was the supervising film editor for the PBS children's shows "Sesame Street" and "The Electric Company." "Infinity Factory," the series she produced, was a program on mathematics aimed at elementary school children.

In the 1980s she worked for Children's Television Workshop, producing "al-Manahil," an Arabic-language educational show broadcast in the Mideast.

At 88, she remains active, speaking on media and civil rights issues at film festivals, universities and conferences. Often, the topic is "Integration Report 1" and "I Am Somebody."

The films remain relevant because "the same problems (still) exist," she said: housing, education, employment discrimination, police brutality.

She gives young filmmakers the same advice she was given: Learn everything you can about the technical aspects of the trade. Sure, you can point a cellphone camera at something and record it, but if you want to convey a message, that takes technique, she said.

She believes in telling universal stories that all audiences can appreciate.

"What I'm proudest of in my career is that I was able to do what I envisioned myself doing," she said.

"I wanted to tell and teach African Americans what their history was," she said. "Not just ancient history, but current history, to inspire pride in who we were and are."