2017–2018 Contest Winners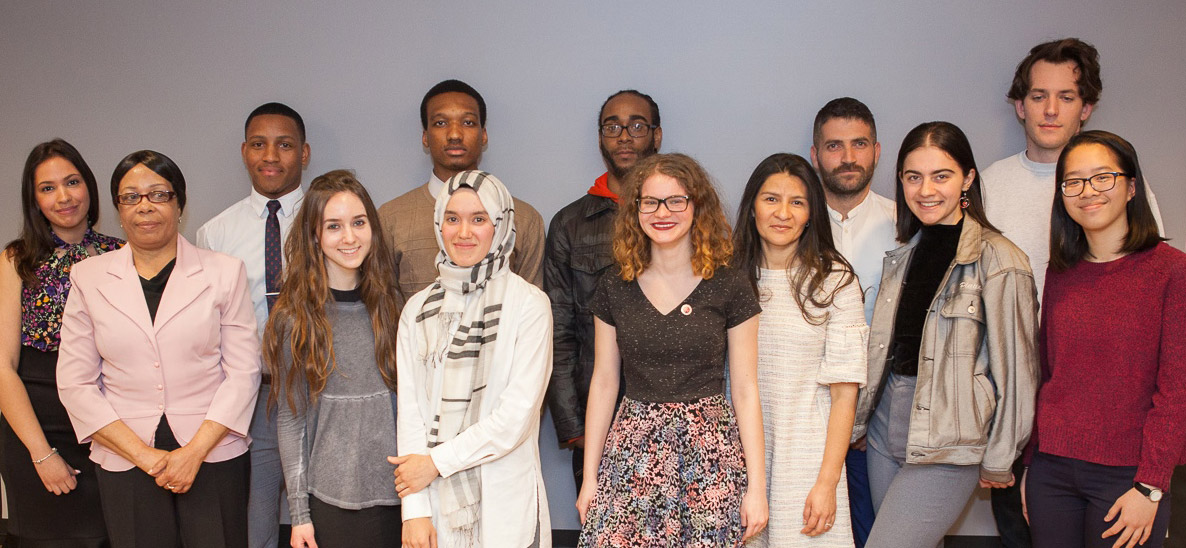 The student winners at the awards ceremony in April 2018.
---
These young authors and artists have once again made usually unseen work visible with their imaginative and thoughtful essays, poetry and visual art. Their efforts fulfill the goal of this CUNY/LaborArts contest—to expand student thinking about labor history, and to provide opportunities to make links between individual lived experience and larger social issues.
---
Now in its eighth year, the contest is open to all CUNY undergraduates. Entries are judged according to originality, content and style. Student writers and artists draw upon history, their close observation of the world around them, and a wealth of first hand experiences to link their work to the spirit of labor arts. Every year professors judging the contest reflect on the value of providing opportunities for the students to seriously interrogate their own life experiences and that of those around them.

---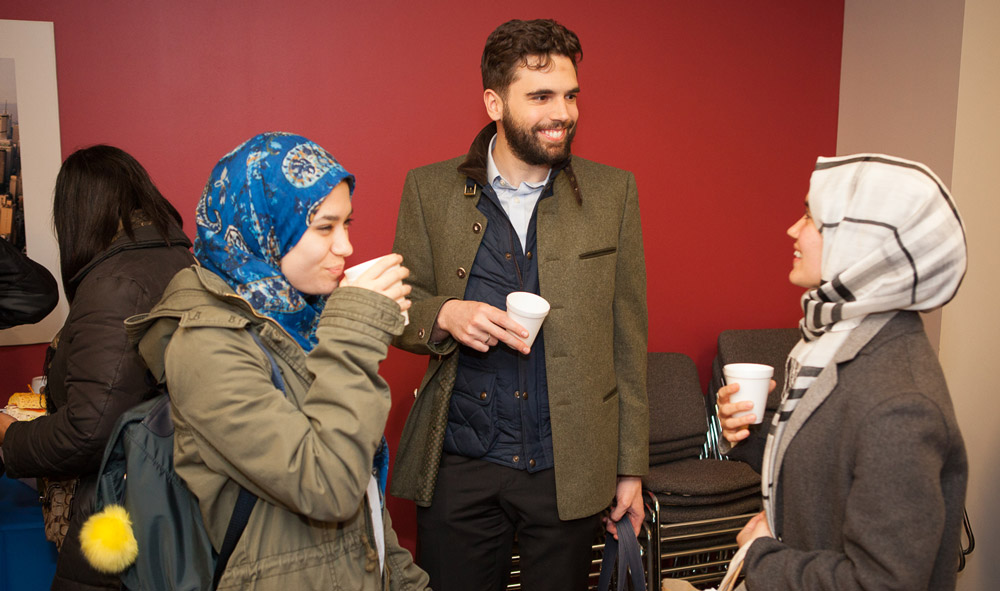 Visual arts winner Fatma Elgohary and friends at awards reception.
---
A snippet from Grayson Wolf's "Synoptic":
It was our daylight bodies dressed in yesterday's clothing
stepping into the bone-clean morning to reports of Orlando, Paris, Nice.

Weather reports, financial reports as him and her walked freshly to work.

It was one day falling over into the next like river dreck adrift in the newsfeed
buttered rolls and coffee - light and sweet / light and sweet.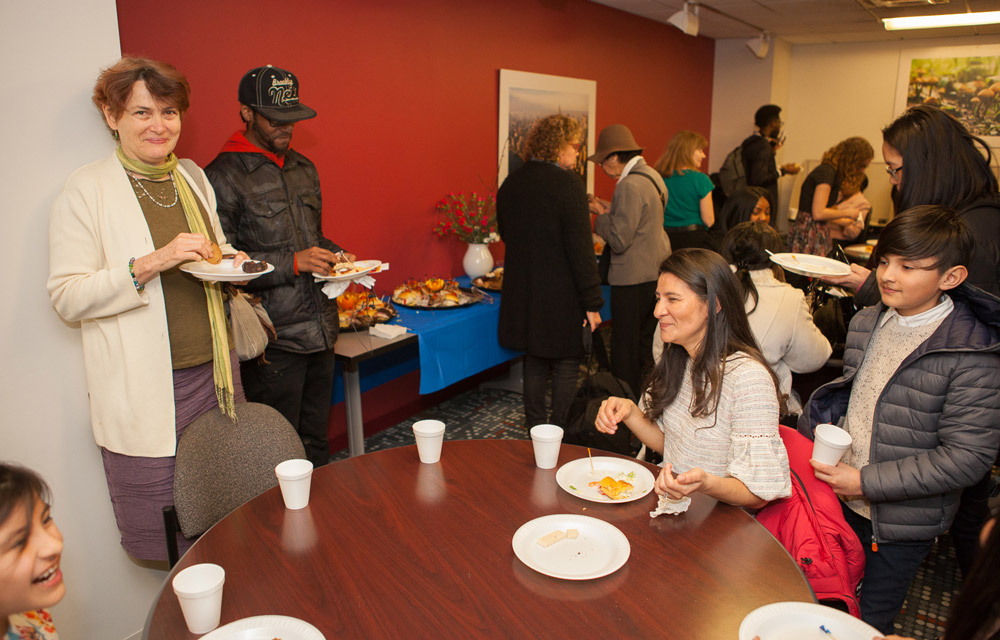 Professor Carole Harris, Quamel Watson and Jessica Alort at awards reception.
---
An excerpt from Jasmine Toledo's essay "Documenting the Undocumented Worker: Case Studies in the Latin@ Experience":
The reality of the immigrant story is that most do not intend to stay. No matter what violence or destitution they faced in their home countries, they plan to acquire capital in the United States and then return home. One trend throughout my interviews is that these Latin@ immigrants all had a five-year plan. Year one would consist of making connections, finding a job, finding a place to live, and learning English. Year two and three would consist of working full-time job(s) in order to support themselves or members of their families all while saving and sending money back home. Year four and five would consist of saving more money and gathering things they have accumulated to take back home.
Read them all—each work will affect you in some way—you'll learn something, be inspired, be surprised.
We sincerely hope that these young authors and artists continue on with their work—their voices demand to be heard.
Photographs of students and from awards ceremony ©Brooklyn College, David Rozenblyum
---