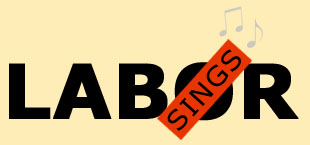 Selected Sources
This exhibit was prepared in collaboration with Ronald D. Cohen, and is drawn from the book and CD collection he coauthored.
---
Cohen, Ronald D. and Dave Samuelson. Songs For Political Action: Folk Music, Topical Songs, and the American Left, 1926-1953. Bear Family Records, BCD 15720-JL, 1996.
Fowke, Edith and Joe Glazer. Songs of Work and Freedom. Chicago: Roosevelt University, 1960.
Glazer, Joe. Labor's Troubadour. Urbana: University of Illinois Press, 2001.
Lomax, Alan, Woody Guthrie, Pete Seeger. Hard Hitting Songs for Hard-Hit People. New York: Oak Publications, 1967.
Robinson, Earl with Eric A. Gordon. Ballad of an American: The Autobiography of Earl Robinson. Lanham, Maryland: Scarecrow Press, 1998.