The Future of the Safety Net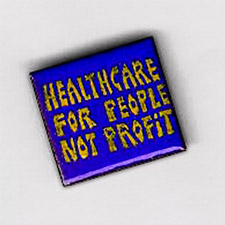 On every front the Social Safety Net faces formidable challenges which threaten its ability to deliver to people in need. It is under attack from both Republicans and Democrats, from those promoting austerity, especially for the poor, the needy and the elderly, as the purported solution to the nation's (or city's, or state's) fiscal problems. They are descendants of those who bitterly opposed the New Deal programs that began the safety net, and they use many of the same arguments.
We should consider the consequences carefully. What is at stake is the kind of society we want to live in and that we want to bequeath to our children.
A Note on Sources
Evelyn Jones Rich and Rachel Bernstein curated this exhibit. We are grateful for the inspiration and extensive knowledge provided by the Professional Staff Congress/CUNY Safety Net Working Group, and particularly to co-chair Steve Leberstein. The group's enormously useful pamphlet "Defending the Social Safety Net: A Call to Action," was created by John Hyland, Steve Leberstein, Joel Berger, Francine Brewer, Diane DiMartino, Bill Friedheim, Jack Judd, Dave Kotelchuck, Brent Kramer, Cecelia McCall, Eileen Moran, Jim Perlstein, and Evelyn Jones Rich.
We extend warm thanks to Paul Yamagata-Madlon and Goss Creative for another outstanding design.
We are grateful to the following for images: Social Security Administration History Archives; Economic Policy Institute; Center on Budget and Policy Priorities; Cornell University Library; Nashville Tennessean; Herblock; Joel Martinez; Builder Levy; Don Stillman; Truven Health Analytics; The Telegraph; Hotel and Motel Trades Council; Fran Olford; Thomas Castelazo; Jeff Parker; Schomburg Center for Research in Black Culture, New York Public Library; ILGWU Archives, Kheel Center, Cornell University; and The Robert F. Wagner Labor Archives/Tamiment Library at New York University.
For further reading:
Social Security Archives, "The History of Social Security," a detailed history and a huge collection of original documents and interviews.
New Deal Network Franklin and Eleanor Roosevelt Institute and Institute for Learning Technologies, Teachers College, Columbia University. A database of more than 20,000 items relating to the New Deal.
Ann Banks, First Person America (Norton, 1991). Oral histories of 80 Americans from all walks of life, done by the Federal Writers Project 1938–1942.
Georges Benjamin, Theodore Brown, Susan Ladwig and Elyse Berkman, The Quest for Health Reform, A Satirical History (American Public Health Association, 2013)
PSC/CUNY Safety Net Working Group Website, Defend the Social Safety Net