THIRTY THOUSAND people marched in Union Square on September 5, 1882. They demanded an eight hour workday, better treatment of immigrants, an end to child labor, and equal pay for equal work.
Alas these basic demands continue to be more urgent than ever.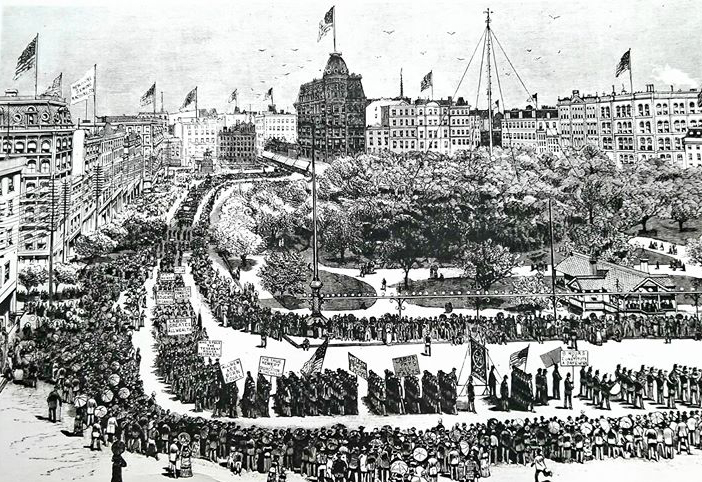 One hundred and forty years later (back after a 3-year pandemic hiatus),
the 2022 Labor Day Parade will be on:
Saturday, September 10th
at 10:00 AM
Details here.
May Day is the other workers' holiday – it too has origins in the late 19th century and in the fight for an 8-hour day. See this LaborArts selection of twenty eight May Day images.