2023 Honoree
Angela Fontanez
Black and Latino cultural correspondent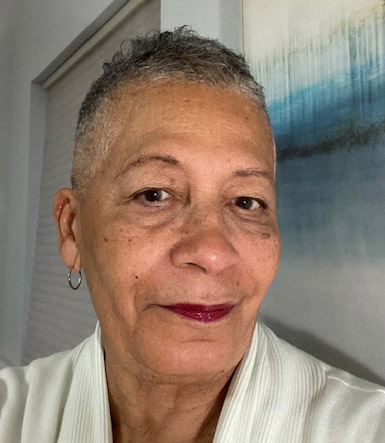 Angela's thirty-year film and television career brought attention to black and Latino subjects, leaders and organizations. Starting with "Black Journal," a publicly funded series begun as a direct response to the 1967 Kerner Commission finding that there were few people of color in the broadcasting industry, she went on to work on the multi-ethnic television series "Vegetable Soup." She also worked from early on with the Caribbean Cultural Center, using, exhibitions, conferences, panel discussions, and performances to promote awareness of people of African descent to communities throughout the world. Her children's book for the Center, Folktales of the Yoruba People, is used in New York City classrooms. In her early fifties she left the broadcasting industry and became a high school teacher, serving predominantly Latino and African American students in the Bronx. Over a decade later she is still in touch with many former students who are now teachers, professionals in the medical field, productive members of their community, and sending their own children to college.
Interview conducted, taped and edited by Ruth Sergel
Posters about the honorees are by students from The Imagine Society, where young leaders work with adult mentors to help make the world a better place. 
Ella, Hensley and Elisa Nelson made this poster about Angela Fontanez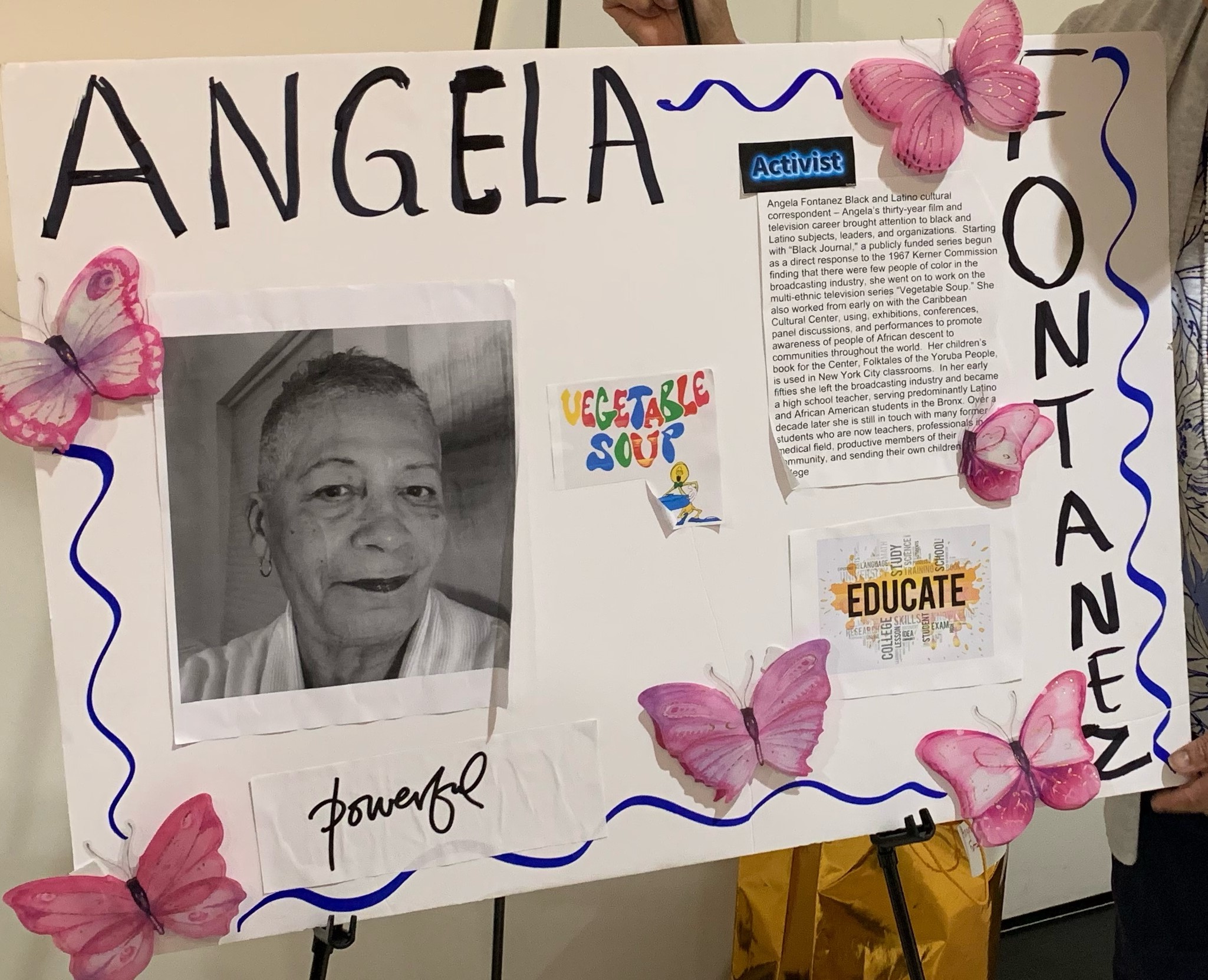 [Click image to enlarge.]