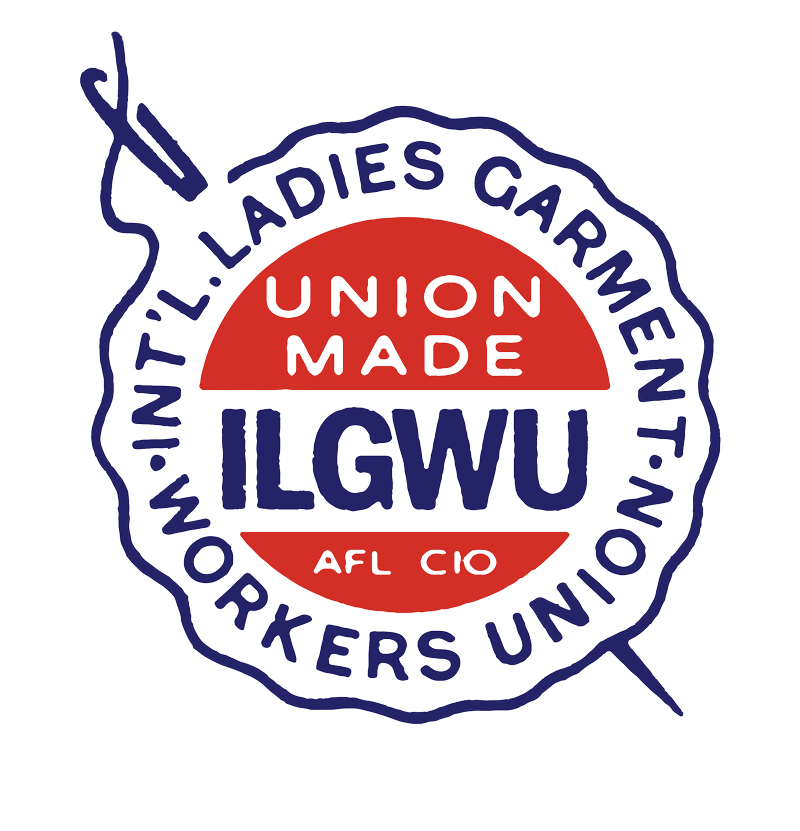 The ILGWU
Social Unionism in Action
Cultural Initiatives: Songs from Pins & Needles
DOING THE REACTIONARY
ILGWU Archives (#5780pb27f13), International News Photo, Kheel Center, Cornell University.
Eleanor Roosevelt autographs a program for cast member Al Levy as other performers look on, New York, November 1945.
☙
VERSE:
It's darker than the dark bottom—
It rumbles more than the Rumba.
If you think that the two-steps got 'em,
Just take a look at this number.
It's got that certain swing
That makes you wanna sing
CHORUS:
Don't go left, but be polite.
Move to the right—
Doing the reactionary.
Close your eyes to where you're bound .
And you'll be found
Doing the reactionary.
All the best dictators do it—
Millionaires keep steppin' to it—
The Four Hundred love to sing it—
Ford and Morgan swing it.
Hands up high and shake your head.
You'll soon see red—
Doing the reactionary.
So get in it, begin it—
It's smart, oh, so very
To do the reactionary!
❧