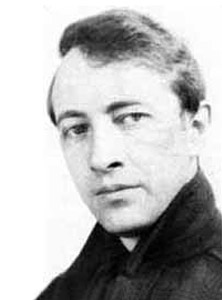 Floyd Dell was a major literary force in the early years of the twentieth century. He was born in the midwest into a very poor family. He had to leave school early and found employment in a candy factory. By the age of 16 he joined the Socialist Party and began to give speeches on street corners. He found a job as a cub reporter for the Davenport Times.
In 1911 he moved to Chicago and became the editor of the Chicago Evening Post's Friday Literary Review. While in this position he promoted the work of Carl Sandberg, Theodore Dreiser, Frank Norris, Upton Sinclair and Jack London. Dell believe that even the everyday lives of the middle and working classes were worth of literary treatment.
In 1914 Dell moved to New York where he joined the staff of THE MASSES. He recruited promising writers like Sherwood Anderson, Carl Sandberg and Dorothy Day to write for the journal.
A group of writers from Greenwich Village often spent summers in Provincetown on Cape Cod. Dell was among them and helped to establish the Provincetown Players, who performed various new plays in an old shack on the end of fisherman's wharf. Dell's "King Arthur's Socks" and "The Angel Intrudes" were performed there. Other members of the theatre group were John Reed, Eugene O'Neill, George Gig Cook, and Edna St Vincent Millay.
Floyd Dell opposed America's entry in the first world war. He, along with others from THE MASSES, was charged with violating the Espionage Act and undermining the war effort. After two trials he was acquitted.
Dell and his wife lived at 75 Mt. Airy Road in Croton and his children attended the Hessian Hills School.
After the war's conclusion he published his best-selling autobiographical novel entitled Moon-Calf. The Briary Bush, Janet Marsh, Runaway, Love in the Machine Age, and The Homecoming followed.
In 1935 he joined the WPA and U.S. Information Service from which he retired after World War 11. He died in Maryland on July 23, 1969.