2019–2020 Contest Winners
The pandemic derailed our traditional awards ceremony, but the videoconference version turned out to be just as powerful and just as inspiring. For the first time family members from across the country and beyond were able to be present. Once again extraordinary young authors and artists show us new perspectives on work with their creative and thoughtful fiction, poetry and visual art. Many of them talk about work that is too often unseen, from the front lines of the new economy where precarious service jobs reign. Their efforts fulfill the goal of this CUNY/LaborArts contest—to expand student thinking about the history of work, and to provide opportunities to make links between individual lived experience and larger social issues.
Briana Calderon-Navarro's installation and video art piece "Chasing Threads Home" is but one example.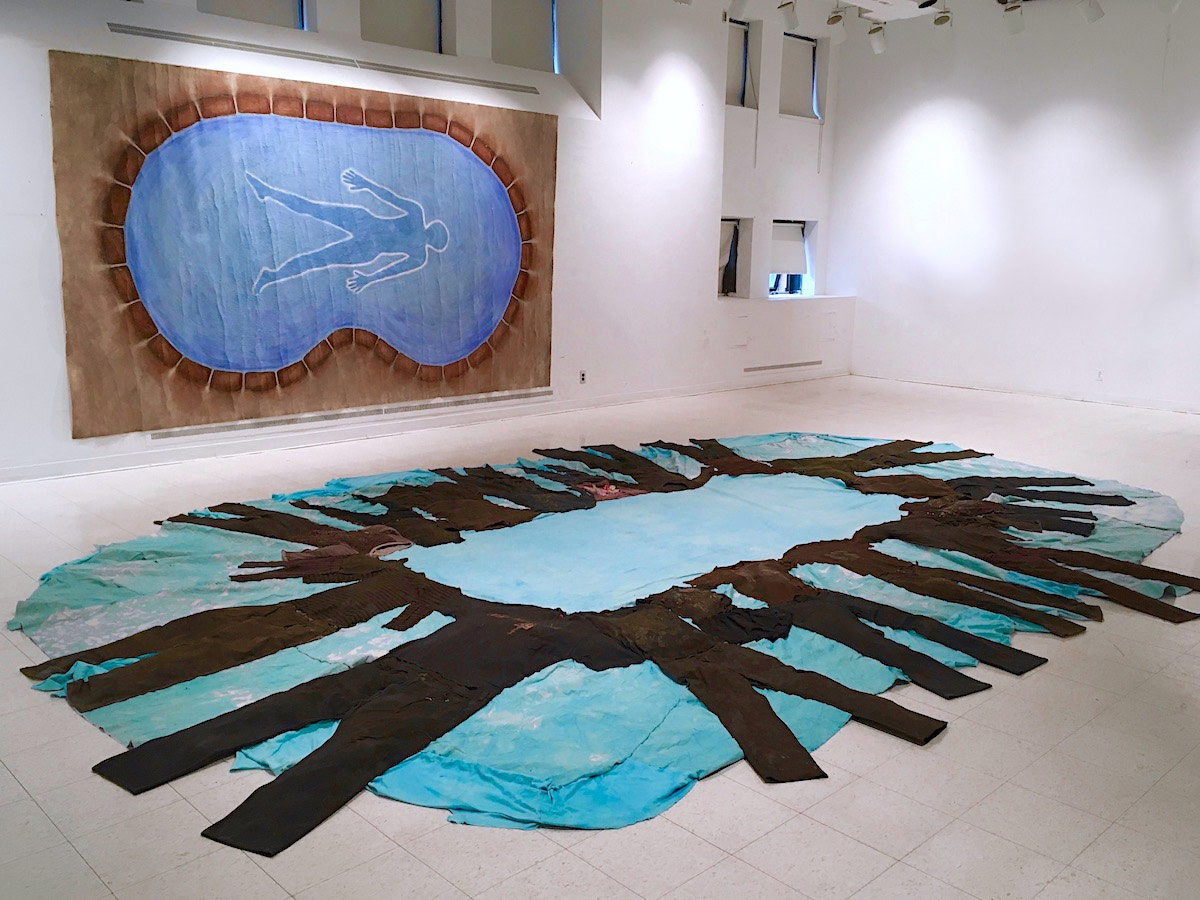 "Chasing Threads Home" by Briana Calderon-Navarro
---
There is a short narrative and a video about creating the installation. She writes:
My objective is to visually identify the way capitalism treats the other. These textiles remind me that the United States welcomes the labor of Latinx people into its economy, while simultaneously enforcing immigration policies that dehumanize working-class people of Hispanic origin.

We sincerely hope that these young authors and artists continue on with their work—their voices demand to be heard.
Now in its tenth year, the contest is open to all CUNY undergraduates. Entries are judged according to originality, content and style. Guidelines used for this 2019-2020 contest are here. Student writers and artists draw upon history, their close observation of the world around them, and a wealth of first hand experiences to link their work to the spirit of labor arts. Every year professors judging the contest reflect on the value of providing opportunities for the students to seriously interrogate their own life experiences and that of those around them.
All photographs courtesy of student awardees.
---